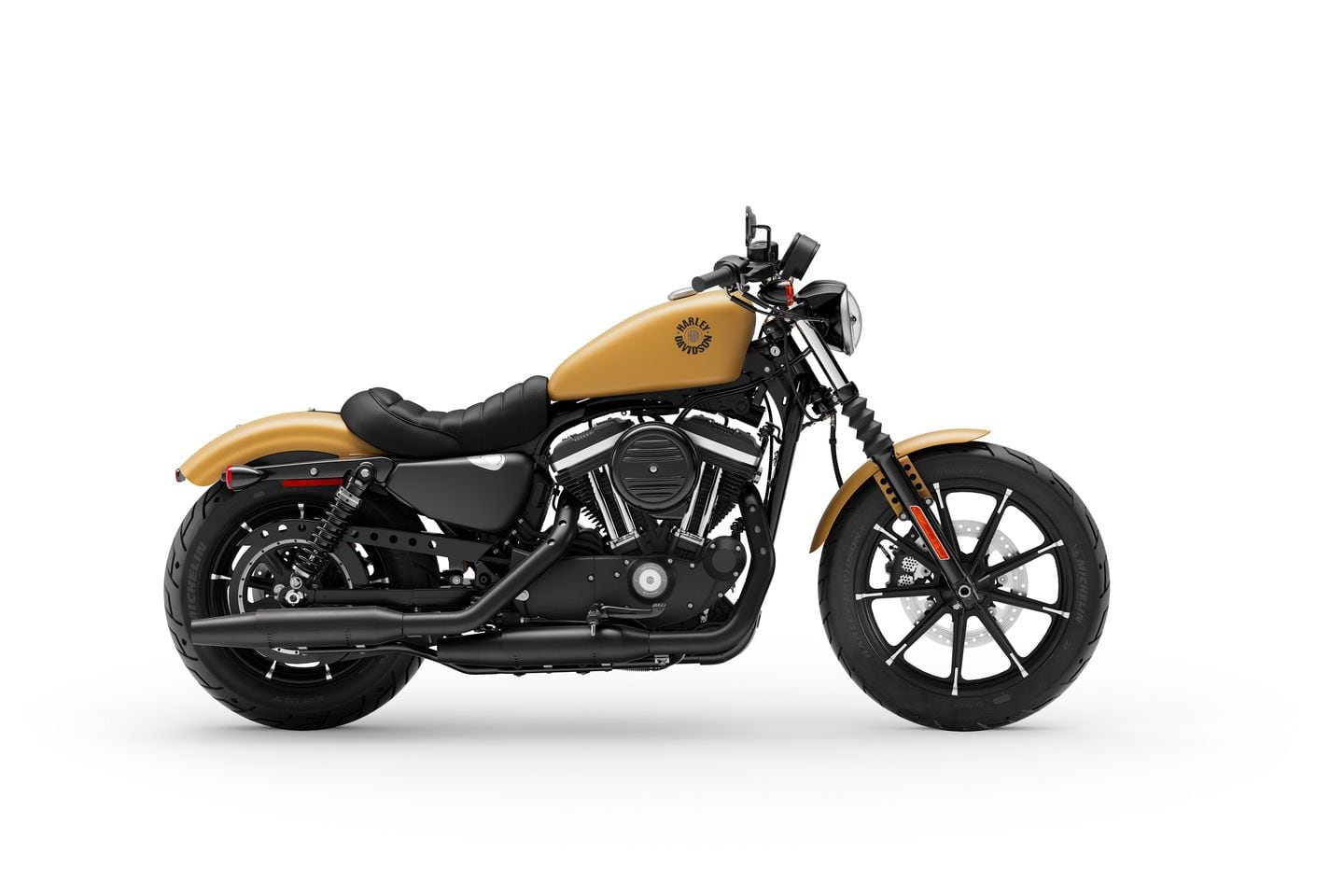 2020 Harley-Davidson Sportster Iron 883
The Harley-Davidson Iron 883 has a simple name because that's exactly what it is: an elementary, basic canvas on which to hang your personalized desires. The only 883cc model in the HD lineup is all about stripped down, blackened metal, rolling with low bars, low seat height and, be warned, slammed suspension. Are you looking for chrome? Forget it, the Iron's black powder-coated 883cc engine doubles in the dark with black rocker covers and black on the round air cleaner cover. Harley also leans into the bobber playbook with a solo seat and chopped fenders allowing the Iron 883 to flash a bit of rubber, while a black fork with gaiters adds a touch of nostalgia.
Pricing starts at $ 8,999, so it's easy to see why the accessible Iron 883 is often considered a "starter Harley," although it will also appeal to small, experienced riders due to its more compact ergonomics. But ironing can still be a very entertaining ride around town as well as around the bends, provided you are prepared for a few jarring moments. Customizers will instantly be drawn to the potential of the Iron as a project bike as well.
2020 Harley-Davidson Sportster Iron 883 Reviews, Comparisons and Competition
Harley-Davidson Sportster Iron 883 updates for 2020
The Iron 883 hasn't had many drastic updates since its launch in 2010, so changes to the 2020 model are limited to new color options.
Claimed specifications for the 2020 Harley-Davidson Sportster Iron 883