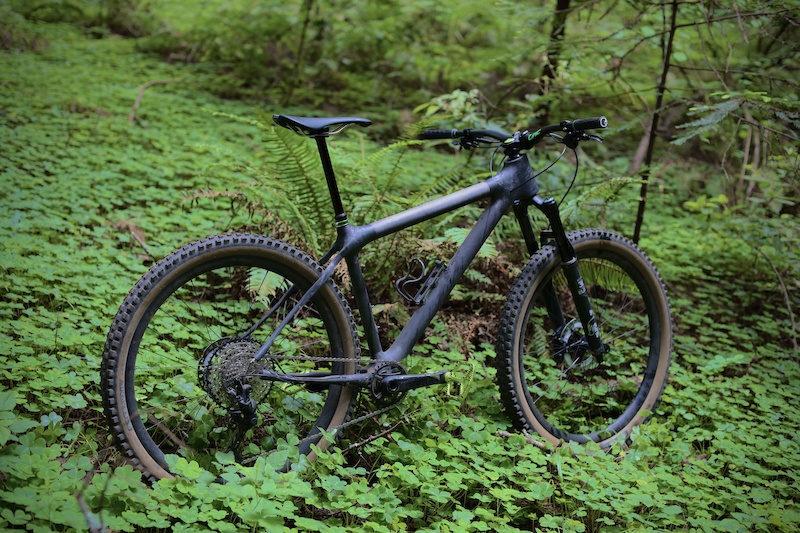 Calfee presents its next carbon hardtail made in California
[ad_1]
Calfee is a California brand that has been around since 1989. They manufacture a range of carbon fiber composite components and their frames have a unique aesthetic instantly recognizable through their alternate use of materials and construction.
If you're brave enough, you can even use your own hands to turn one of their bamboo DIY kits into a frame, with Calfee providing the materials and all the instructions you need. They also offer carbon repair options for damaged composite frames and have a wealth of knowledge from their thousands of repairs.
They're now making a new carbon fiber hardtail frame, and as they move from prototypes to production, they're putting out pre-orders for this new do-it-all hardtail frame. They've built many bamboo mountain bike hardtails already, but wanted to make sure that a composite offering lived up to their own high standards.
Nicknamed a universal semi-rigid, their frame is adjustable to adapt to disciplines ranging from bikepacking to aggressive driving. If you've ever seen someone ride aggressively while riding a bike, this is also quite the sight.
The frame uses an adjustable head tube angle to help mold the bike to the job at hand, and Calfee also includes the ability to adjust the seat tube angle and BB drop to suit different fork displacements and offsets. Their metal legs seem to handle the seat angle and BB drop changes.
The head angle is the original 67 degrees and has been tested extensively in the woods of Santa Cruz, with each of the test riders praising the new bike, as well as the desire to get their hands on a as soon as possible.
Calfee also commented on having a comfortable frame, and the slim, tapered base and seatstay tubes seem to contribute to this ride characteristic.
For now, we only get a glimpse of the new hardtail – more details on the bike, its settings and pricing will be available very soon. But if you want to be on the pre-order list, you can contact Calfee directly.
---
[ad_2]