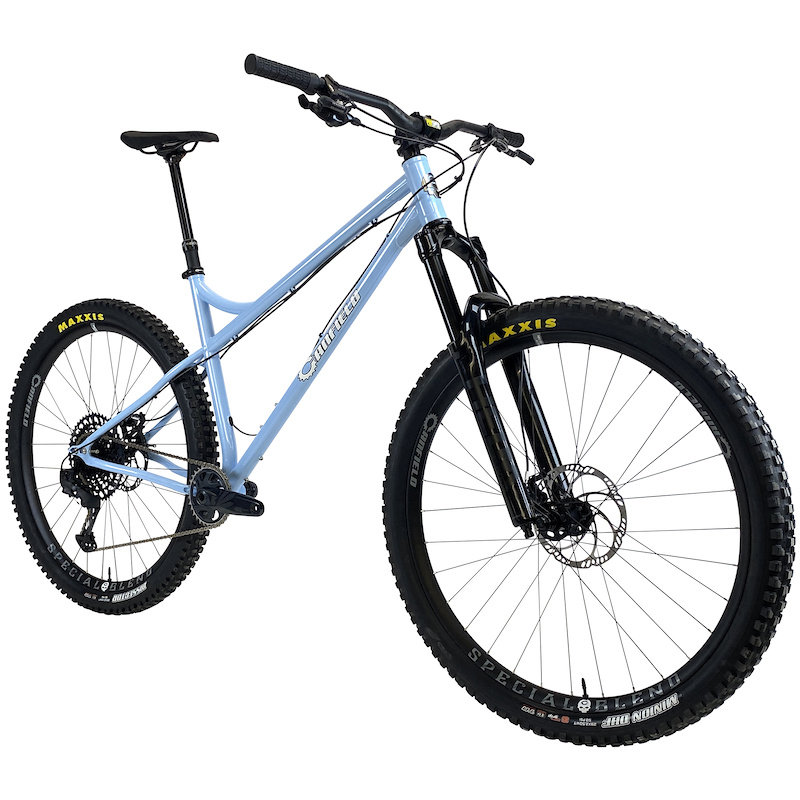 Canfield Bikes presents the Frost colourway of the Nimble 9 Hardtail
[ad_1]
Press Release: Canfield Bikes
Canfield Bikes, maker of premium mountain bikes, today introduced an all-new Frost colourway of their iconic steel hardtail, the Nimble 9. The brand is also opening pre-orders for the ever-popular N9 with late delivery scheduled. October (expedited air travel available for a limited time). The last production run quickly sold out for pre-order, well in advance of delivery.
"Demand for the N9 has exploded and shows no signs of slowing down," says Lance Canfield, owner and designer.
Now in its 5th generation, the Canfield Nimble 9 was perhaps the first steel hardtail to make fun its top priority in 2010. As things got longer, lower and softer, the spirit remains. the same.
Built around aggressive all-mountain geometry and a 150mm fork, the N9 strikes the right balance between confident descent and quick, playful handling, but doesn't let the steep climbs that stand in between him and redemption by gravity.
A 66-degree head angle challenges you to fall and short chainstays (adjustable up to 16.33 inch / 415mm via sliding dropouts) ensure the Nimble 9 lives up to its name.
"We love our full suspension bikes," says Lance. "But there is something so simple and fun about a geotagged steel RIB. The N9 just wants to jump and play and encourages you to take lines you never thought you would on a hardtail.
Combining the revered ride quality of 4130 chromoly steel with radially curved, vertically conforming seatstays, the N9 challenges preconceptions of mountain bikes with stiff tail ends. The Nimble 9 will accommodate wheels 29 inches or 27.5 inches and larger.
Available with Frost Powder Blue, Static Metallic Black, Cherry Cola Metallic Red and Chrome finishes in S, M, L and XL. Frame-only options start at $ 899.99 and complete bikes start at $ 3,399.99. Frame and fork bundles are also available. The Nimble 9 is available for pre-order now on CanfieldBikes.com.
FEATURES OF THE NIMBLE 9 FRAMEWORK
• 29 " hardtail mountain bike
• 4130 chromoly steel
• Shrouds curved radially for vertical compliance
• 66 ° head angle (with 150 mm fork)
• Recommended fork length: 140 mm – 160 mm
• 148mm x 12mm Boost custom sliding rear dropouts, axle included
• 73 mm BSA threaded BB
• 30.9 mm seat post
• Clamp size 34.9 or 35 mm
• Bases adjustable from 16.33 "to 16.93"
• Brake support: IS 160 mm
• Single speed capability
• Stealth dropper cable routing
• Two patterns of water bottles
• Includes derailleur hangers / hanger, rear axle and hardware
• Max. seat post insertion: 200 mm (S), 235 (M), 275 (L), 320 (XL)
NIMBLE 9 GEO
[ad_2]