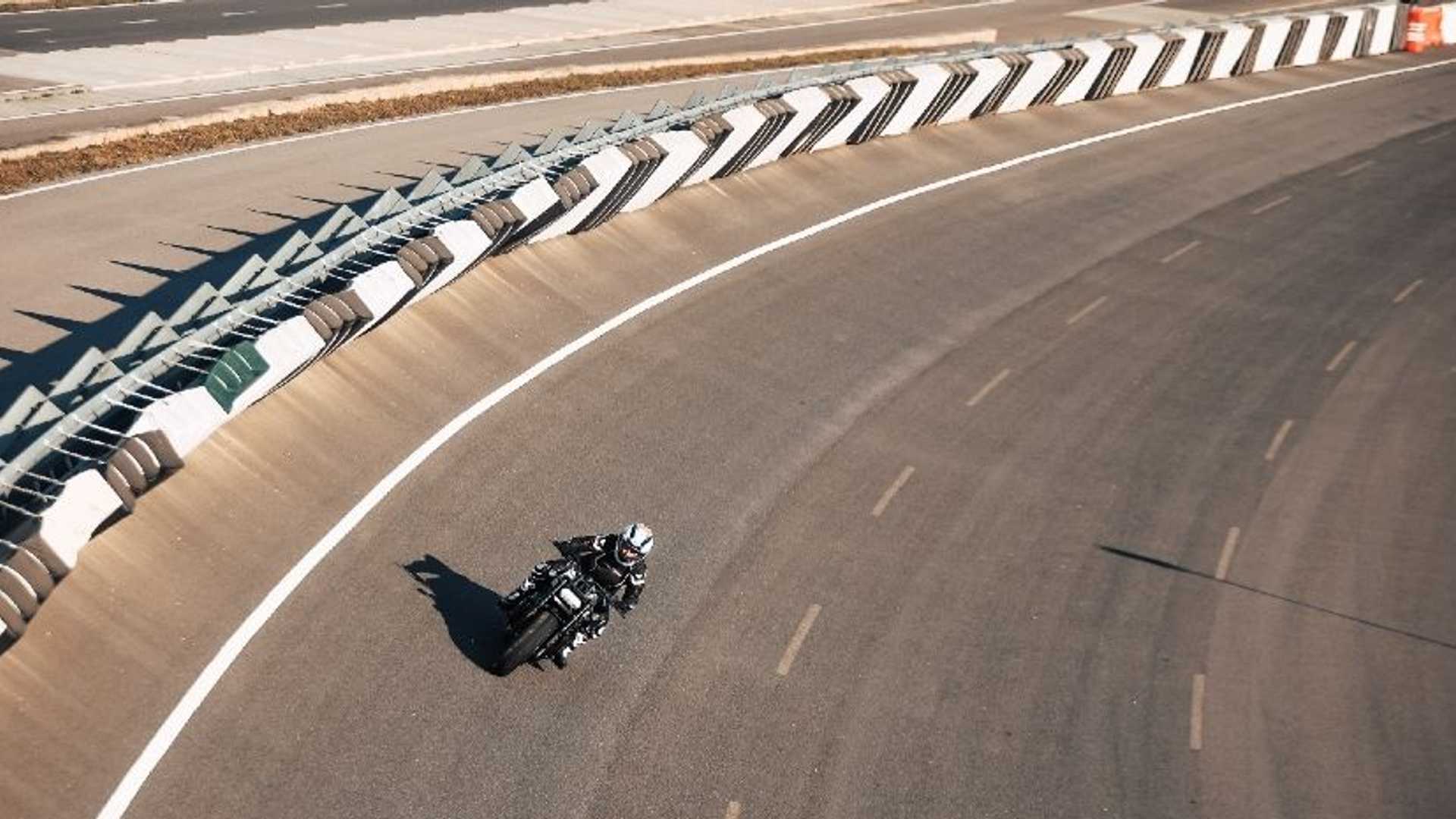 Harley-Davidson Sportster S breaks endurance speed record
THE all-new 2021 Harley-Davidson Sportster S has set an Indian record for motorcycle endurance after a team of riders completed 1,951 miles in 24 hours at Hero MotorCorp's Global Center for Innovation and Technology.
The record was achieved by a team of five riders, including Indian national motorcycle racers Anushriya Gulati and Vijay Singh as well as Vlogger Shubhabrata Marmar. They were joined by Malo Le Masson and Vijay Thomas both of Hero MotoCorp.
The setting for the record was Hero MotorCorp's oval test track based at the company's Center for Innovation and Technology (CIT), the Rajasthan location boasting a 1.74 kilometer high-speed oval of long. The location was specifically chosen to attempt the race to test the limits of the bike and its riders.
From 3 p.m. on the 5the In February, the team made 31 pit stops in total, with a new fuel tank and driver change after 62 miles. The Sportster S received a new set of hoops every 1,000 miles. The team managed an average of 130.9 km/h (81 mph) over the 24-hour period, covering just under 2,000 miles in 24 hours.
Speaking from the experience, Ravi Avaur, Harley-Davidson Business Unit Manager at Hero MotoCorp said:
"We recently took the Harley-Davidson Pan America to the highest unpaved motorable road in the world and it inspired us to do something unique and different with the new Harley-Davidson Sportster S. The team at CIT and Hero MotoSports Team Rally stepped in with all of their experience and helped us through this extremely difficult attempt.It's a strong testament to the quality of this HD bike to have passed the test and gone more far than any other motorcycle in the country in 24 hours.
Harley-Davidson Sportster S video review