hookie customize triumph bobber orca motorcycle with bolt-on parts only
after the black mamba, the cobra and many others, each motorcycle customized by hookie introduces a new approach and a new function. the hookie triumph bobber orca is the same in the sense that it is different. it was the workshop's personal challenge to focus on a more minimal design. take a stock triumph bonneville bobber, modifications use bolt-on parts only.
all images courtesy of hookie co.
in the words of the workshop, they believe in 'design that works well even with small changes.'the triumph bobber orca hookie embodies this design philosophy. they changed the entire appearance of the original motorcycle through functional accessories and accessories as well as a sharp paint job. the fuel tank is repainted in a color that mixes white and silver, while the engine cover has been blacked out. Elsewhere, significant changes include a dazzling cover in 3D-printed translucent SLA, an alcantara solo seat, and new electronics, mirrors, and a zard exhaust.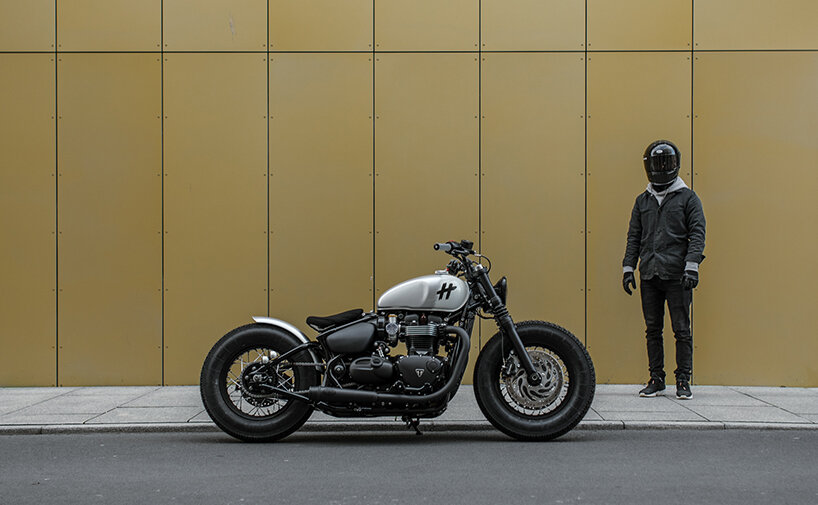 to complete, the clip-on the lighting accessories underline the design's attention to detail. up front the bike is prominent with a 7′ LED cluster headlight with its own bracket. quick turn signals stick to the custom handlebars and rear.