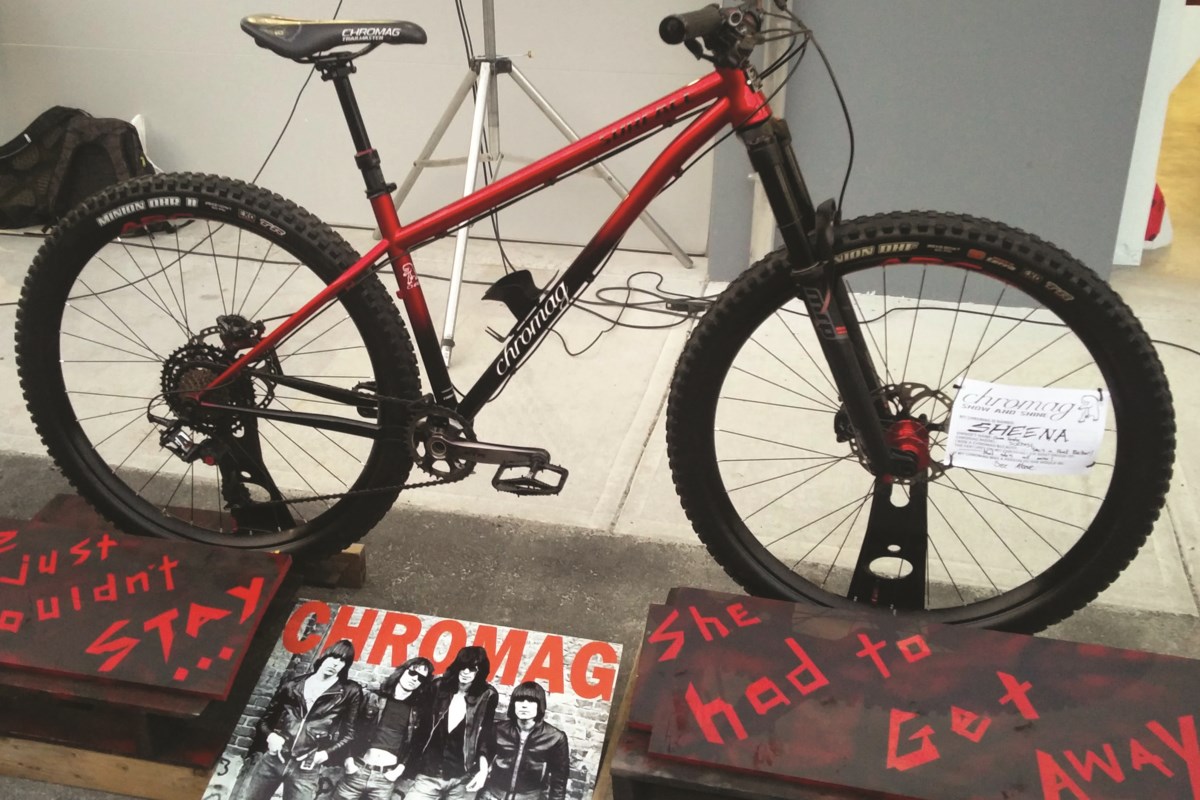 How a Hardtail Mountain Bike Can Make You a Better Rider
There was a time when the term "hardtail" didn't exist, when mountain bikes were instead distinguished as "fully rigid" (rigid fork and frame, like a BMX) or "with suspension", where the rigid frame was upgraded with a suspension fork. Fortunately, only the latter exists today for mountain bikes, the all rigid seeming to be relegated to the disciplines of cyclocross, gravel biking and cycle touring.
Full-suspension mountain bike frames have been continually iterated on for a few decades now, and many riders are too young (or entered the sport too late) to know anything different. There was a time when the inclusion of rear suspension on bikes was considered a "cheating move" by purists, which quickly petered out once everyone got to see how fast racers in the Downhill World Cup could go. That, and trying one for themselves and realizing how much more comfort and fun there was. The current, declining love to hate e-bike trend isn't much different.
Yet despite being relegated to an endangered species in advanced trail riding, hardtails persisted. Just look at our own local brand in Whistler/Pemberton—Chromag. While the majority of Chromag-branded gear is its stylish accessories, the real Chromag cult membership comes from riding one of its hardtails. I witnessed the epitome of this bigoted behavior in 2014 when I was a sportswriter for the Whistler Question. The event was called "Exiled to Steel Street", a course over 70 kilometers long and 2,700 meters of elevation gain, otherwise described by participants as "just another Tony Horn race". The problem? Only Chromag framed bikes were allowed entry. Sixty-six masochists braved the course. Not everyone completed it, but the camaraderie around that brand was unlike anything I had seen in the sport of mountain biking.
Having learned to ride a full hardtail mountain bike in the 90s (it took a while to save up for suspension forks as a teenager back then), I've always had a solid respect for hardtails . Much like the off-road distant cousin, the BMX, a rigid frame has a definitive answer to the trail and your mistakes. You feel everything. There's no better way to learn mountain biking. You ride closer to your own abilities, make wiser line choices and it encourages a stronger body position, rather than just backing off and rolling at the rear like we do on modern enduro bikes (author guilty as charged).
My reluctant hardtail experience began in late summer 2020 when I disintegrated my full carbon suspension frame in a crash. Unable to warranty, repair or replace the broken front triangle, I quickly realized that the global bike shortage could leave me dry without a trail bike. I managed to get my hands on a Chromag Rootdown – one of the brand's most popular frames – that would fit my 29er wheels. I transferred all the components including a 160mm travel fork.
I wish I could say that the first race was a dream, a nostalgic trip back to my roots with the sport, but it was only uphill. I fell on the Pamplemousse trail in Squamish getting beat up like a rodeo cowboy, the strain on my ankles, hips and lower back was so excessive I almost booked a physio appointment on square. After a few rides, I began to understand again the importance of line choice, rather than driving mindlessly over roots and rocks. Jumps required exact speed; come too short and you'll break it painfully, too fast and you risk overshooting or not being able to slow down in time for the next obstacle or turn.
Frustrated with my regression, I consulted a good friend who is a hardtail veteran, having spent many years riding a Chromag Gypsy before the frame finally succumbed to its abuse. Some words of wisdom he gave me were, "Hardtails can go really fast, they just can't slow down really fast." While the front fork does a great job of keeping the front tire in contact with the trail, at a certain speed the rear tire just starts jumping off the top from one obstacle to the next, resulting in a lack of power. rear braking.
One piece of advice he gave me was to adjust my stance on the bike and move my hips forward: "You can't have that much weight out there without giving way." It made all the difference. Now that I was consciously shifting my weight forward on the bike and bringing my chin closer to the handlebars in a hard push position, the forces hitting the rear wheel of my hardtail weren't affecting my control or contributing nearly as much to the fatigue of my body. .
I used this same position on my downhill bike in the bike park and had some of the fastest races in years with unprecedented cornering traction. I realize that if I had had a regular session with a mountain bike trainer they probably would have told me the same thing, but the discipline a hardtail demands of you as a rider is a tool for amazing learning.
I have definitely found that I like to ride some trails more than others without rear suspension. Steep, slab and technical trails are great. Fast, rough trails with unforgiving jumps or drops aren't so good. In any case, the year of hardtail experimentation has (so far) proven to be a success. It probably won't remain my go-to trail bike for the long haul, but revisiting my mountain biking roots was well worth the stiff, sore muscles.
Vince Shuley agrees that the steel is real. For questions, comments or suggestions for The Outsider, email [email protected] or Instagram @whis_vince.