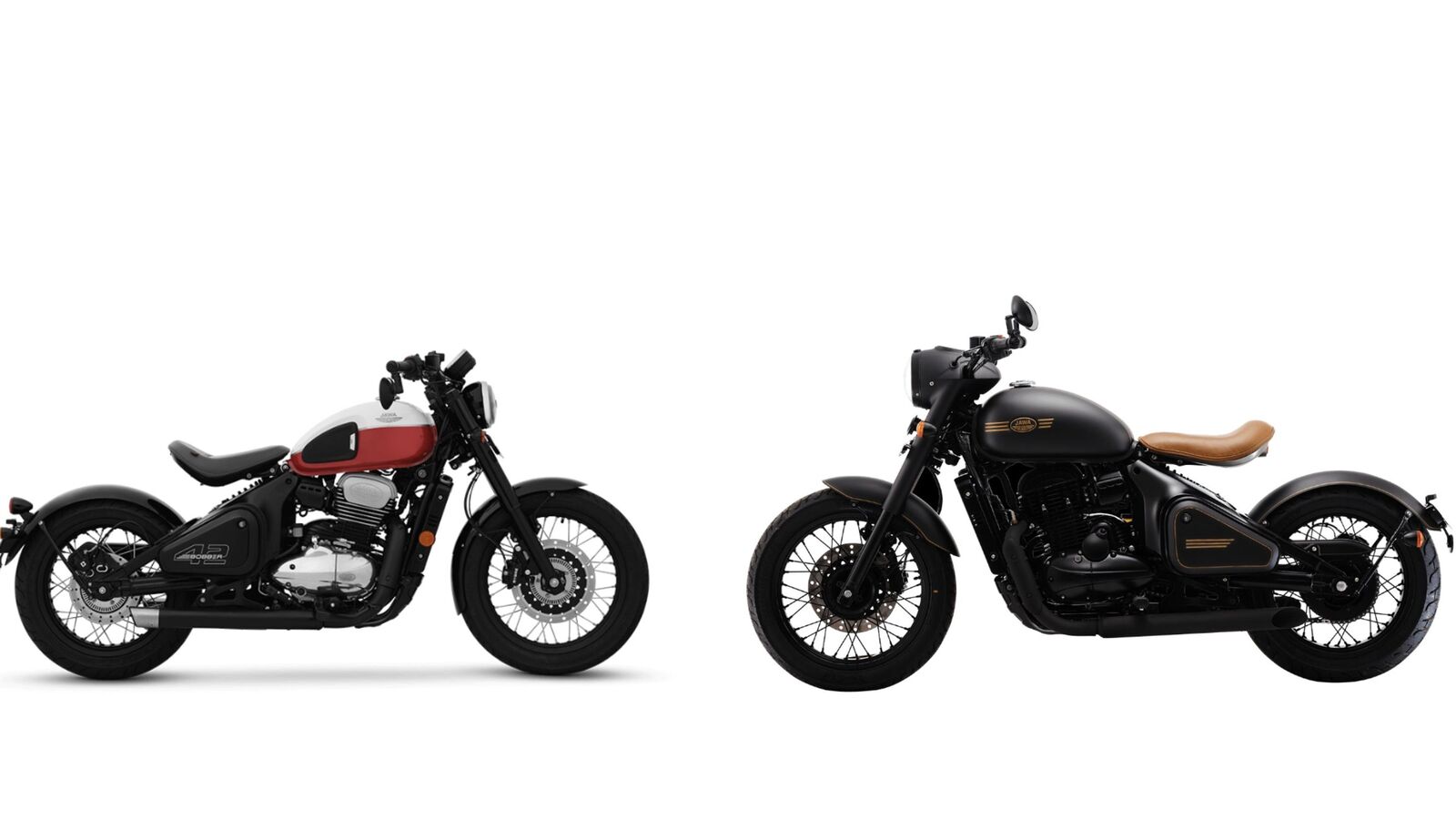 Jawa 42 Bobber vs Perak: Should you spend the extra money?
The Perak and 42 Bobber share the same platform, engine and underpinnings. But there is a difference between the price of motorcycles.
It has been a while since Jawa launched a new product in the Indian market. Now, finally, they have released a new motorcycle, in the form of the most affordable bobber in the Indian market, it is the 42 Bobber. As the name suggests, this is the bobber version of Jawa 42. Jawa has another bobber in its line, the Perak which is its flagship motorcycle. Here is a comparison between the 42 Bobber and the Perak.
Jawa 42 Bobber vs. Perak: Design
Visually, the 42 Bobber looks like a smaller version of the Perak. However, Perak uses halogen bulbs for the headlight and turn signals while the 42 Bobber uses all LED lighting. The 42 Bobber uses a digital dash while the Perak uses an old-school analog unit. The seat on both bikes may look similar, but Jawa says the 42 Bobber's seat is more comfortable and can also be adjusted in two stages. Then there is the riding triangle, the Perak has a sportier riding position while the 42 Bobber is more relaxed.
Another difference between the two motorcycles is the color scheme. The Perak has always been known for its darker theme. It comes in matte black with gold accents. The 42 Bobber looks friendlier with its color schemes. It is offered in Jasper Red Dual Tone, Moonstone White and Mystic Copper.
(Also Read: Jawa 42 Bobber launched, is the most affordable bobber in Indian market)
Jawa 42 Bobber vs. Perak: Engine and transmission
Both bikes use the same liquid-cooled 334cc single-cylinder engine. It produces 30 hp of maximum power and 32.7 Nm of maximum torque. The gearbox is a 6-speed transmission.
Jawa 42 Bobber vs. Perak: Hardware
42 Bobber and Perak share the same platform and hardware. Both use a 280mm disc up front and a 240mm disc out back. Dual-channel ABS is standard. The spoked wheels are 18 and 17 inches. The front tire is a 100/90 section while the rear is a 140/70 section.
Jawa 42 Bobber vs. Perak: Price
The 42 Bobber is priced between ₹2.06 lakh and ₹2.09 lakh, depending on the color scheme. The Perak costs ₹2.09 million. All prices are ex-showroom.
The Perak will continue to be Jawa's flagship motorcycle, the manufacturer will not stop it. The 42 Bobber is the most comfortable, user-friendly and accessible motorcycle. The Perak is for those looking for a sportier bobber.
Date of first publication: Oct 13, 2022, 11:26 a.m. IST