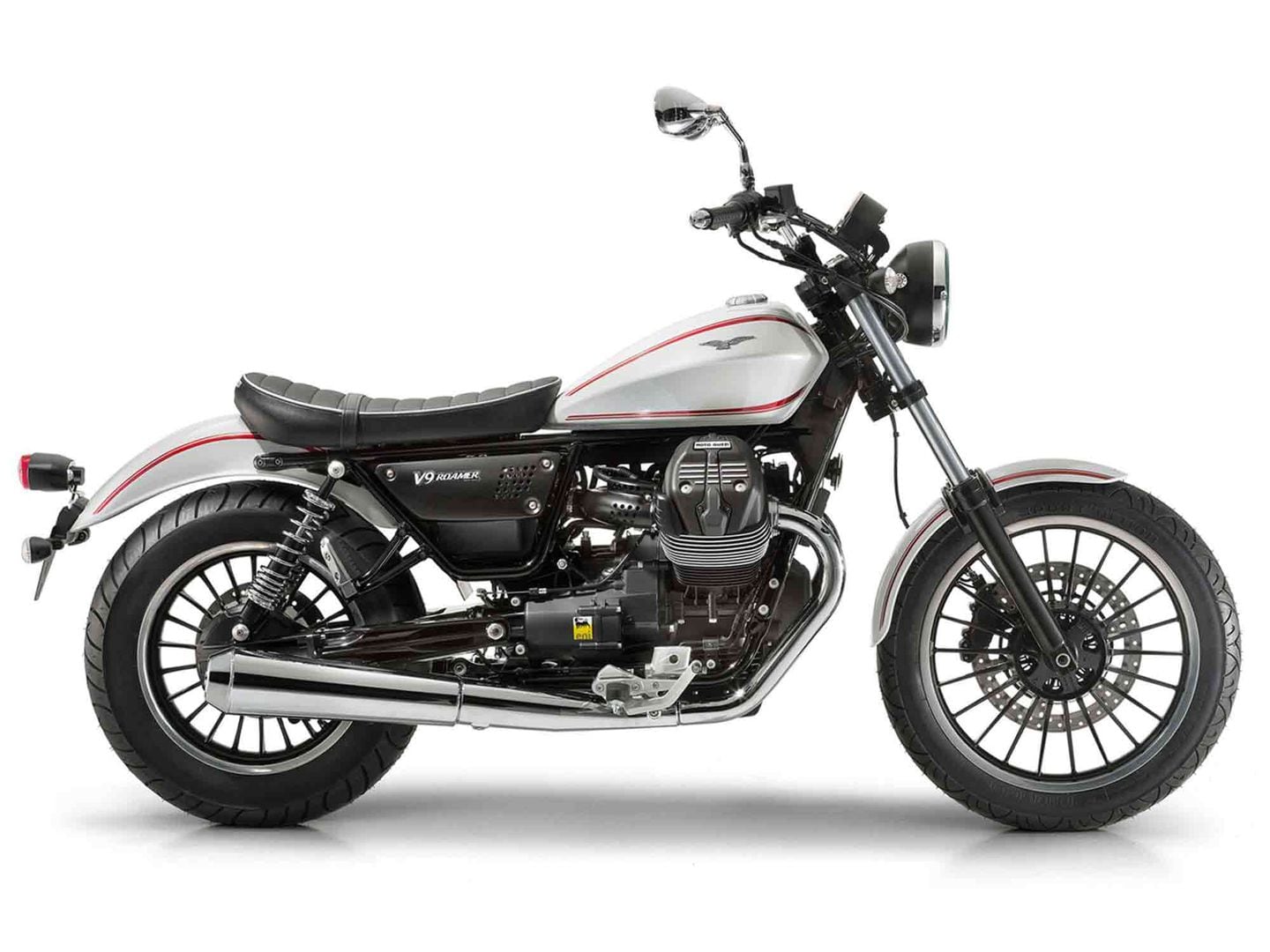 Moto Guzzi V9 Bobber 850/Roamer 850 2020
If you're a fan of Guzzi's popular V7 models but just want a little more muscle, power and growl, then the Italian brand's new V9 platform, introduced in 2016, might be the ticket. There are two distinct models, the V9 Roamer and the V9 Bobber, both sporting a more laid-back cruiser aesthetic, and both powered by the V9-specific 850cc transverse V engine mated to a six-speed transmission and, of course, , drive tree. The painted and chrome Roamer is perhaps more colorful and also sports a 19-inch front wheel, while the Bobber rolls on two 16-inch wheels with a bigger hoop up front. The blacked-out V9 Bobber also differs from the V9 Roamer in having a more squat and sporty riding position thanks to lower drag-style handlebars and different positioning of the footpegs.
2020 Moto Guzzi V9 Reviews, Comparisons and Competition
Our editors agreed that the V9s are "exceptionally friendly, with an engine specifically designed for handling. If you can ride a motorcycle, you'll instantly feel at home on that bike", although they also thought the Bobber with the 16-inch front wheel handled slightly better in slow tight cornering situations than the Roamer.
Moto Guzzi V9 Updates for 2020
For 2020, the V9 series retains both the Roamer and Bobber, both returning unchanged this year except for different color options on each.
Claimed specs of the 2020 Moto Guzzi V9 Roamer/Bobber