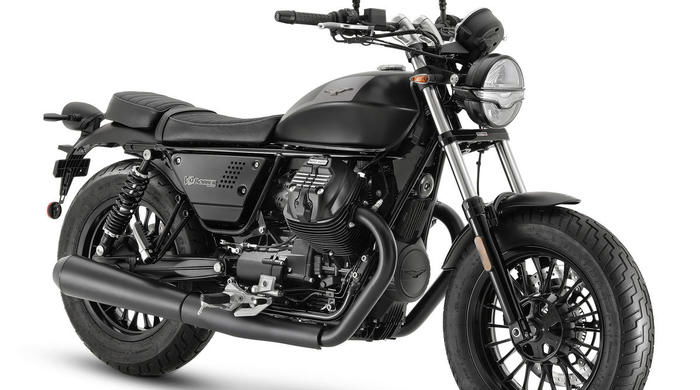 New Release – 2021 Moto Guzzi V9 Roamer & V9 Bobber
MOTO GUZZI has completely renewed its V9 fleet, with introductions made to the 2021 V9 Roamer and V9 Bobber.
Using a derivative of the V-twin engine found initially in the V85 TT, we'll see the Moto Guzzi V9 Roamer & V9 Bobber fitted with the 850cc, 65bhp and 73Nm of torque pumped from the 90-degree V-twin engine block. Moto Guzzi has updated the frame of these V9 twins, reinforcing the hitch head area to provide far greater stability and comfort.
Moto Guzzi V9 REVIEW
With comfort in mind, they also mounted the footpegs on rubber pads to further minimize vibration. Something that may seem like a small upgrade at first glance, but can provide a lot of support on longer rides.
Specified features on the V9 Bobber are: new saddle, aluminum side panels, short front fender, all new digital instrument panel, full LED lighting system with Mandello eagle DRL .
The Moto Guzzi V9 Roamer and V9 Bobber will be available in reduced power versions, making them accessible to A2 license holders.
The V9 Roamer will come in the Grigio Lunare color scheme, while the V9 Bobber is more of the 'bad brother' in the fully matte Nero Essenziale finish – it also comes with wide tires and a more minimalist look.
So with these new finishes, these new footrests and these new uses of the 850cc V-twin engine, Moto Guzzi is looking to refresh its offer for 2021.
We'll let you know when we know more!