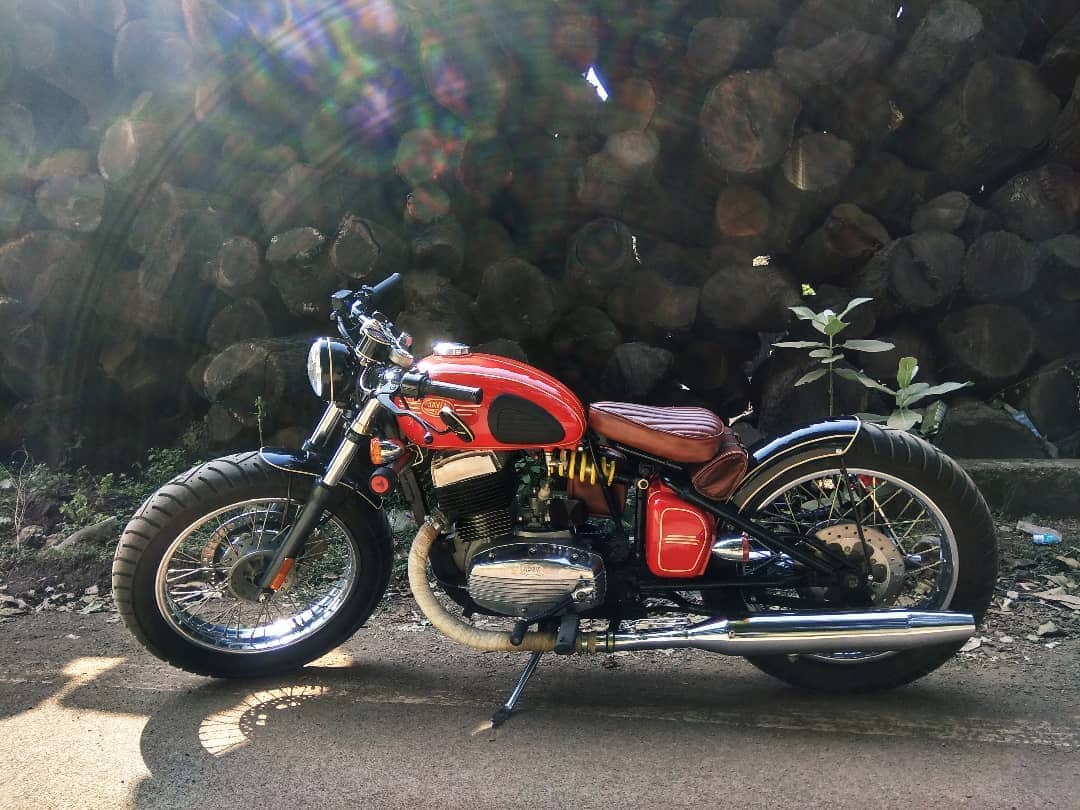 Old Yezdi motorcycle modified into a superb Bobber, watch the video | Automotive News
In the mid-1990s, the Yezdi brand was considered one of the most iconic motorcycle brands and there are still a few well-maintained old Yezdi bikes around the country today. Currently, Classic Legends, a subsidiary of Mahindra, sells three bikes under the Yezdi name. Yezdi motorcycles, like the Royal Enfields, have seen an increase in customization in recent years, and here is one of those brilliantly modified Yezdi motorcycles.
Rathor Motors posted this video on their YouTube page, where the vlogger takes us for a quick ride of the bike. As you can see in the video, this Yezdi motorcycle was transformed into a Bobber by the vlogger, who also gave it new big tires and wire wheels in the front. Additionally, the bike is equipped with front and rear disc brakes, as well as custom front and rear mudguards.
In addition to the aftermarket clip-on handlebars and a smaller headlight, the bike also includes an aftermarket dash. A pair of mirrors is installed under the handlebars of the motorcycle.
Also Read: 2023 Hyundai Palisade facelift unveiled with new design and new technology
As for the fuel tank, it has been completely replaced by a tank from a current generation Jawa. Following modifications to the bike's chassis, it was transformed into a single-seater, with the twin-shock rear suspension replaced by a single-shock suspension.
A bespoke exhaust is fitted to the bike, as are taillights and turn signals, which are mounted to the side panels of the machine. The bike's dual exhaust system was retained in its current configuration.
In the video, the Vlogger didn't specify if the engine had been modified in any way, but from what we can tell, it retained the original engine.