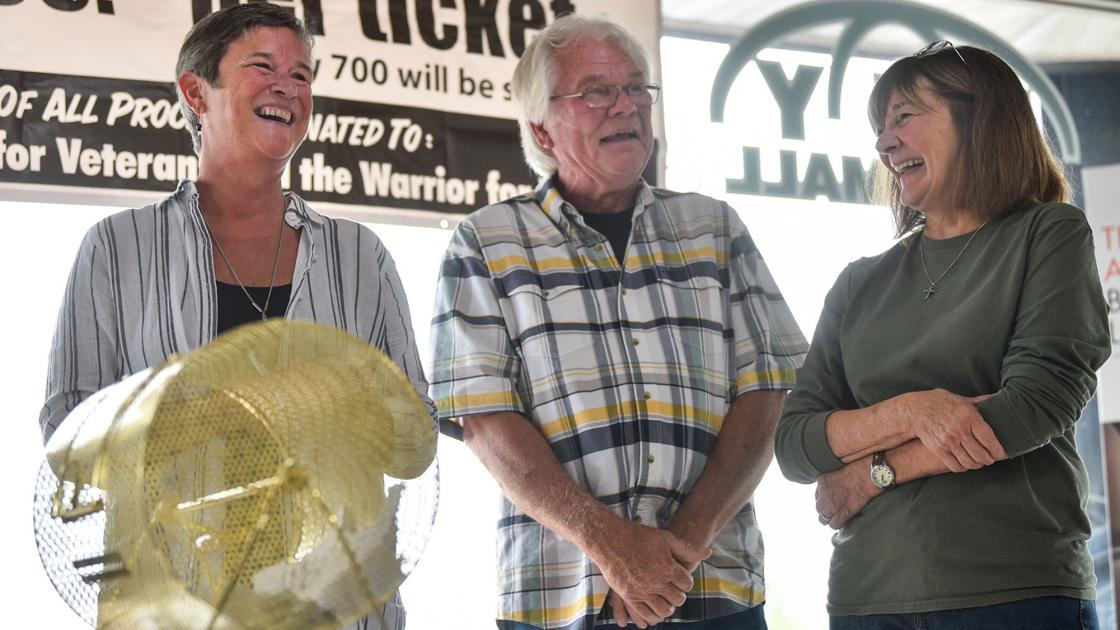 POINT OF VIEW: Vet's Harley Sportster Raffle Did More Than Just Raise Money, It Made People Feel Like A Million Dollars | Beard Ickes
"He was determined to get these tickets," Sandusky said of the two raffle tickets his father bought. "He read about it in your newspaper, and he was driven to Key Auto.
"He's lucky to have come home with all of his limbs. He has a real soft spot for his brothers, especially for those who have not been so lucky.
The founder of The Ranch Ministries, also a Vietnam veteran, said the money raised from the raffle will directly benefit the very veterans McKinley, Allison and Ferns were keen to help.
"We are installing four rooms at the ranch that are wheelchair accessible with wheelchair accessible showers," Ken Karkow of The Ranch Ministries said Monday. "The people who participated in this; I wish they could see how this changes people's lives.
McKinley and his wife, Rhonda, will be able to see it for themselves when they travel to South Dakota (near Pierre) later this month to hand over the check.
Allison said he and his wife, Johnna, will also be visiting The Ranch this year to witness the impact of Quad-Citians.
"The whole time we've been doing this, going around Bill and selling the tickets, I've been thinking about these new bathrooms and what that accessibility means to our heroes – that they won't have any more. to be carried in the showers, "said Randy Allison.