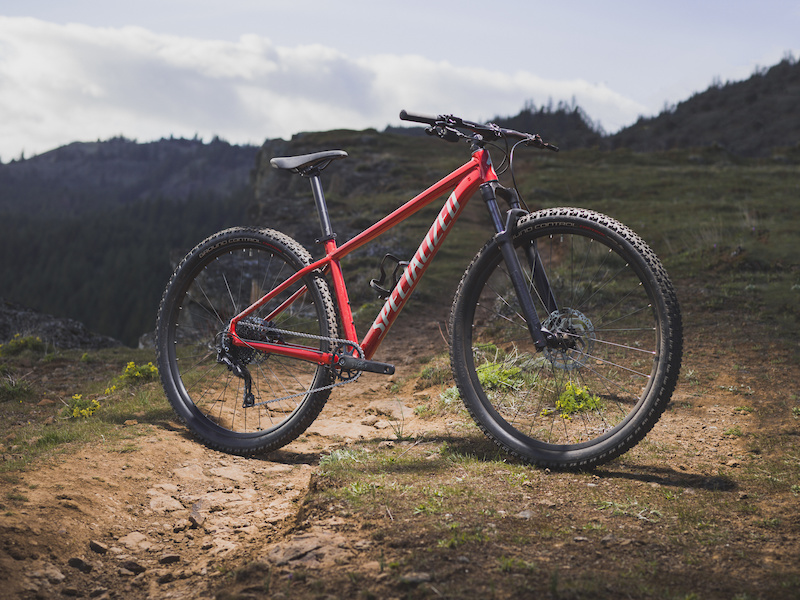 Specialized's entry-level Rockhopper Hardtail gets 2021 update
[ad_1]
Like many people, my first "real" mountain bike was a Specialized Rockhopper hardtail. It has been an entry-level accessory in the brand's lineup since 1985 and has attracted thousands of riders to the sport as a simple and cost-effective offering for novice riders.
For 2021, Specialized is updating the hardtail with a new frame that makes it more in line with modern trends and geometries. Specialized mentions the "fierce competition" it faces in this category and has therefore worked hard to deliver a great value entry level bike.
Frame updates include lighter weight, new geometry, internal cable routing, threaded bottom bracket, and dropper post compatibility. Recognizing that this bike can be used both in the city and on the trails, Specialized has also added stealth racks for luggage racks and crutches.
Specialized had the Rockhopper for the 29 inches and the Pitch for the 27.5 wheeled fans, but the two lines have now merged and the wheel size will be dictated by frame size and model. The geometry is on the XC end of the spectrum for this bike, with a 68 ° steer angle and 445mm reach for a wide size.
Sizes XS to M can have 27.5 "wheels while S to XXL are able to handle the tasks of large wheels. A few things to note here – not all models get the full range of sizes and US will also have an XXS option with 26 "wheels for the younger ones. Shock adjustment, stroke and spring are also size specific. This is a concept borrowed from Specialized's full suspension line-up and should ensure consistent geometry and feel across the range.
The full range specifications are below:
Specialized Rockhopper – £ 379 / $ 500 / € 500
Specialized Sport Rockhopper – £ 449 / $ 600 / € 600
Sizes – XS, S, M
Specialized Rockhopper Comp 2X – £ 549 / $ 750 / € 700
Sizes – XS, S, M
Specialized Rockhopper Elite – £ 699 / $ 950 / € 1000
Sizes – S, M, L, XL, XXL
Specialized Rockhopper Expert – £ 899 / $ 1,125 / € 1,200
Sizes – S, M, L, XL, XXL
[ad_2]