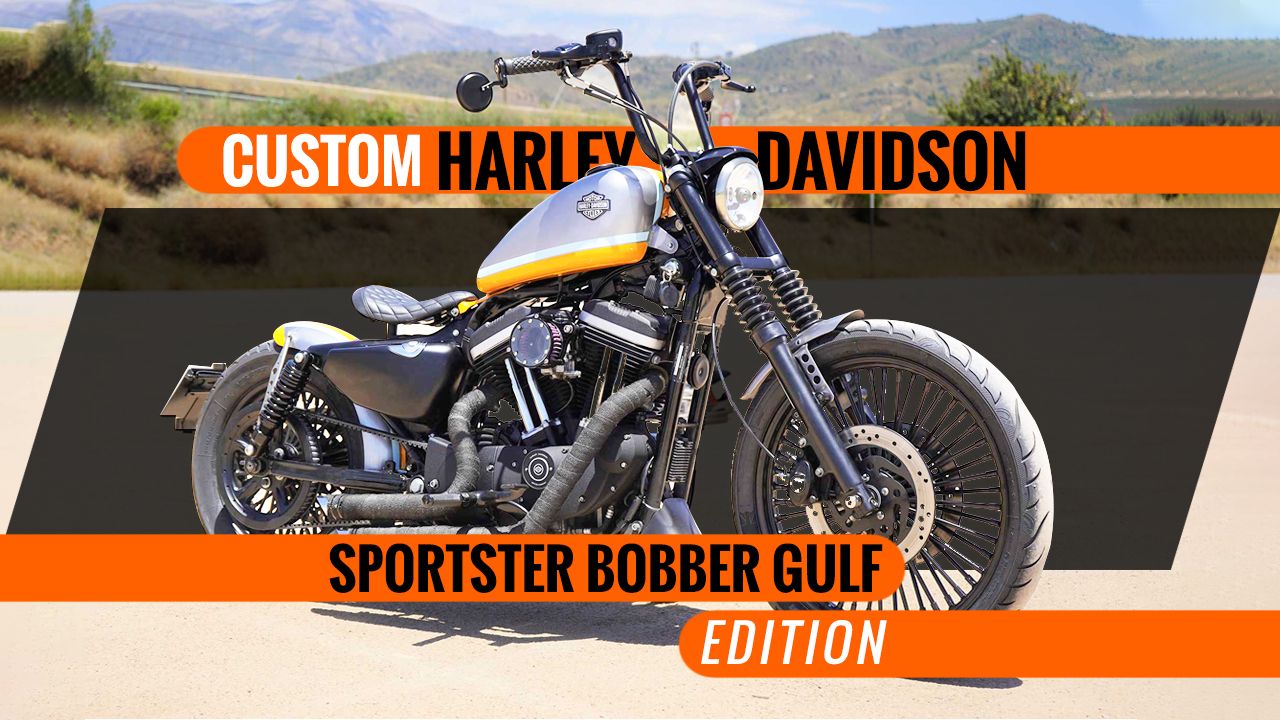 This custom Harley-Davidson Sportster Bobber is the perfect match for the Ford GT40
It won't win you LeMans like the Ford GT40, but it's sure to turn heads at your next HOG meet.
From the stunning LeMans-winning Ford GT40 to McLaren's 2021 F1 driver, many cars have rocked the iconic Gulf livery and grabbed headlines with it. However, one place where this livery has yet to make its mark is in the motorcycling world which leaves us (enthusiasts) only with our imaginations. Fortunately, Lord Drake Kustoms came to the rescue and prepared a stunning custom Harley-Davidson Sportster in Gulf Oil livery. Here is an overview.
Custom Harley-Davidson Sportster Bobber Gulf Edition
Based on the Harley-Davidson Iron 883 R, this custom motorcycle features handmade fenders at both ends, the rear being very short to replicate a bobber. Like the fenders, the mounting brackets are also handmade and they look quite remarkable.
Then, the original handlebar gave way to a tall mini-ape handle complete with LED indicators, bar end mirrors and custom grips. Also, the OEM instrument cluster now sits to the side, under the fuel tank – a unique but inconvenient position, to be honest.
Finally, the design is completed by the dazzling Gulf Oil livery with blue and orange stripes on the silver basecoat. It's packed with custom multi-spoke alloy wheels, with the front wheel measuring 21-inches replacing the stock 19-inch.
Contrary to the design, Lord Drake Kustoms took a relatively subtle approach with the mechanics, throwing in nothing but a Vance & Hines exhaust and a custom air cleaner. The 883cc twin-cylinder chopper remains stock otherwise, but should produce a little more power due to upgrades. Also, since more power means more speed, the bike now has upgraded brakes with dual rotors up front.
Can you buy it?
Unfortunately, the custom bike maker didn't provide many details on the Sportster Gulf's availability or pricing. However, if you have a donor bike, we suggest you contact Lord Drake Kustoms and see if they can offer you something similar as well.