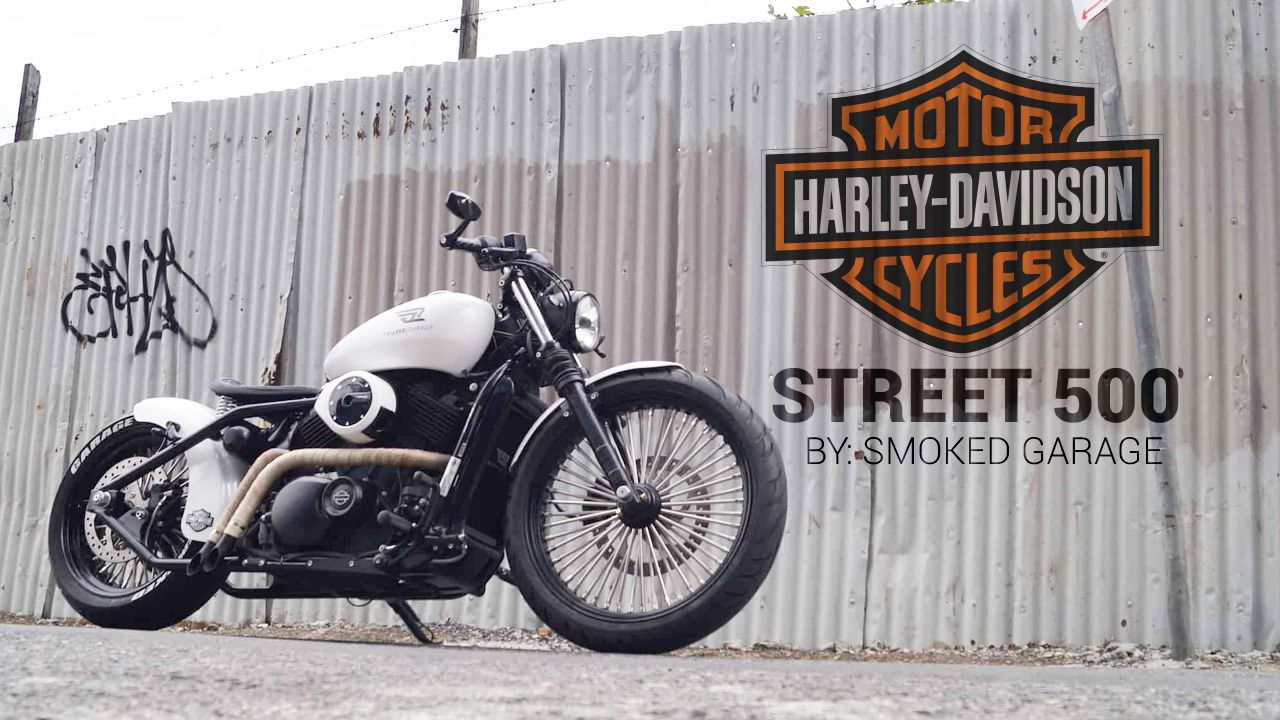 This Custom Harley-Davidson Street 500 Looks Captivating In Its Bobber Avatar
One of the highlights here are the bike's custom 21/18-inch wheels
Custom Harley-Davidsons aren't new, but only a few leave a lasting impression on the heart, and we've got one here. Allow us to present to you "The Preacher" – a custom Harley-Davidson Street 500 transformed into a stupendous bobber by Australian bike shop Smoked Garage.
Harley-Davidson Street 500 customized by Smoked Garage
If you know bobbers, you would know that their defining element is the tail section, so that was crucial for this conversion as well. Thereby, Smoked Garage cut the rear frame off the Street 500, converting the bike to a hardtail, and topped it with a custom fender as well as a custom spring seat that amps up the bobber quotient.
On the other end, a similar overhaul follows courtesy of a custom front fender, aftermarket LED headlight and custom dash. The team also played with ergonomics by fitting the bike with clip-on handlebars and forward footpegs.
Either way, the USP of this custom Street 500 has to be its custom alloys. These are 50 spoke rims finished in chrome and measuring 21/18 inches from stock 17-/15 inches (F/R).
Unlike other aspects, Smoked Garage did little for the engine. You only get a custom free-flow two-into-two exhaust (with heat wrap) and a color-matched air cleaner cover. Thanks to the bobber transformation, the team also had to recreate the wiring and electrical box by hand.
Finally, everything matches the sparkling pearl white paint. Oh, and before you say the paint scheme is too understated, let us tell you that the owner of the bike requested a black and white finish, so the bike manufacturer stuck to it.
Can you buy it?
This also brings us to the fact that you cannot purchase this custom Street 500, as it currently belongs to the owner of the motorcycle. However, if you're moving to Australia and have a donor bike, be sure to hit up Smoked Garage for a mind-blowing conversion.